Think AWEsome!
Think AWEsome – Air. Water. Earth.
As we all are aware, the balance between the Forces of Nature and the Hand of Man is fragile at best and in a constant state of flux.  Since the fate of Man and that of Earth are intertwined and interdependent, we must educate ourselves to better sustain the environment on which we rely. Conservation may be defined as "the preservation, protection, or restoration of the natural environment, natural ecosystems, vegetation, and wildlife to prevent them from being lost or wasted".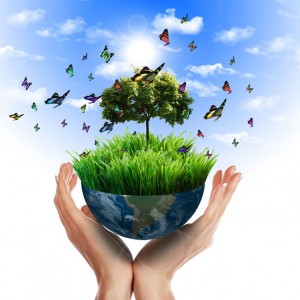 The South Atlantic Region theme for the 2015-2017 term is "Inspire Conservation through Education", with an emphasis on the conservation of air, water and soil.  In keeping with this theme, clubs and councils, as well as states, are encouraged to focus on the conservation and preservation of our Air, Water and Earth (AWE) resources.  By developing or expanding educational projects that will highlight these aspects of the environment, our role as Stewards of the Environment can be better understood. Each day we make conscious decisions that may either contribute to the conservation of our earthly environment or to its destruction.
Education allows us to make responsible, informed decisions based on factual information.  The 2015-2017 SAR Special Project, "AWE-some Possibilities", affords clubs and councils the opportunity to document and share their educational projects and programs that focus on the conservation of air, water and soil. Suggestions and topics can be found on the internet by searching "conservation of water", "conservation of air", or "soil conservation"; there are also many sites featuring "conservation for kids". For detailed information concerning the SAR Special Project, please visit http://www.southatlanticregiongardenclubs.org/special-projects/.
Sarah Ann F. Parler, Director
South Atlantic Region, 2015-2017